Carroll is marking its 40th year in Australia and we would like to include you in our celebrations.
A leading supplier of electrical components and accessories for terminating, connecting, bundling, protecting and identifying electrical circuits, all Carroll products are ISO 9001 certified.
Until June 30, Carroll is offering free gifts with purchases as outlined below.
We look forward to partnering with you in the future.
Best Regards,

Terry O'Neil
Managing Director




Spend $299 or more and claim a
FREE Electrician's Mini
Lockout Kit*
GIFT VALUED AT
$
195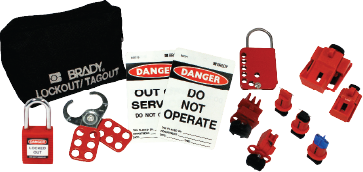 Quote coupon code LOTO
when placing your order.
Why you need Lockout Tagout
An effective Lockout Tagout program can be
critical in preventing workplace accidents
which result from an unintentional release of
a hazardous energy source.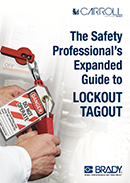 Spend $999 or more and claim a
FREE Electrical Trades First Aid Kit
& 3 pack Keyed Alike Padlocks*
GIFT VALUED AT
$
349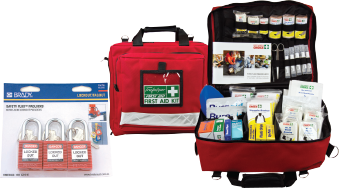 Quote coupon code FIRSTAID
when placing your order.
Importance of First Aid
Australian workplaces are required to have
appropriate first aid equipment available and
accessible for all employees.
Source: Safe Work Australia, First Aid in the
Workplace Code of Practice, February 2016.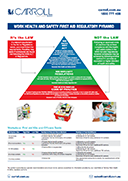 Terms & Conditions: *Offer valid until Friday June 30th, 2017 or while stocks last. Sorry, no rain checks. Coupon code must be quoted at time of checkout to redeem gift. One code can be claimed per transaction only. Not to be used in conjunction with any other discount or offer. Minimum spends specified are exclusive of GST.